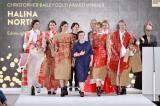 Graduate Fashion Week
www.graduatefashionweek.com
F Block, The Old Truman Brewery | 0207 490 3179

Sunday 3rd - Weds 6th June 2018 | 10.30am - 8pm daily

Tickets available from 1st March 2018

Prices vary: Exhibition only £8.00 / Catwalk and Exhibition £14.50 / International Catwalk and Exhibition £14.50 / Best of Graduate Fashion Week and Exhibition £25.00 / Gala Award Show and Exhibition £35.00

Graduate Fashion Week, now in its 27th year, is the recognised showcase for the upcoming stars in design, creative direction, marketing, communication, photography, illustration and all aspects of the modern business of fashion, from close to 70 UK and international universities.

Attracting head-hunters, recruiters and talent scouts, it operates as a global launch-pad for thousands of fashion graduates, bridging the gap between education and employment in the fashion industry.

The charity's patrons include Christopher Bailey MBE, Victoria Beckham OBE, Dame Vivienne Westwood DME RDI and Nick Knight OBE. Held in the first week of June, Graduate Fashion Week attracts 30,000 guests, and features 24 catwalk shows and 40+ exhibition stands, alongside a packed schedule of live talks and workshops from leading names in the fashion and retail industry.

Twitter // Facebook // Instagram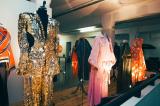 Security: The Old Truman Brewery estate is a secure site with 24 hour security, patrolling SIA accredited guards, and firm security procedures in place. CCTV, alarms, barriers and bollards are in place across the estate and entry may be subject to bag checks.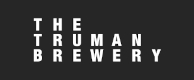 91 Brick Lane, London, E1 6QL 020 7770 6000
estates@trumanbrewery.com | www.trumanbrewery.com