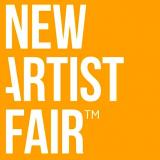 New Artist Fair
https://www.newartistfair.com/
F BLOCK G4 + G5


Friday 13th September 2019: Private view from 6pm - 9pm, £10

Saturday 14th - Sunday 15th September 2019: 12pm - 6pm, FREE ENTRY


The New Artist Fair, back for a ninth consecutive year, exhibiting over 100 new, emerging and recently established artists of all styles and genres.
The premise is simple: art should be accessible to all. New Artist Fair is your chance to survey the best emerging talent from both the UK and further afield, without a hint of pomposity. It might just be the friendliest art fair around.
Every year there is an added attraction to the show! This year we're partnering with Art Experiences, who will have live demonstrations from a selection of their featured artists for visitors to meet and speak too.
Also new this year, we are excited to announce the launch of the first ever Lemon Art Purchase Prize Award at the opening of the Private View, where the founders of the fair, Lemon Art, will be purchasing one artwork at the fair and adding it to the Lemon Art Collection, which currently includes works by Vincent Kamp, Cathy Lomax, John Ball, Mia Hawk, Jana Nicole, Michael Wallner, Jürgen Kuhl, and Tracey Emin to name a few.
Being one of the most exciting events in London's art calendar, we hope to see you at our Private View on Friday, but do not fear this event is FREE ENTRY all weekend. It should come with a warning though: 'Buying Art is Addictive', see you there!
Facebook
Twitter
Instagram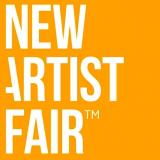 Security: The Old Truman Brewery estate is a secure site with 24 hour security, patrolling SIA accredited guards, and firm security procedures in place. CCTV, alarms, barriers and bollards are in place across the estate and entry may be subject to bag checks.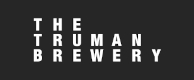 91 Brick Lane, London, E1 6QL 020 7770 6000
estates@trumanbrewery.com | www.trumanbrewery.com