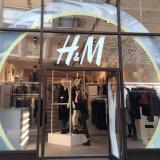 H&M POP UP
http://www.hm.com/gb/
Dray Walk, The Old Truman Brewery

Open: Monday - Sunday | 11am - 19:00

H&M is showcasing its latest Divided collection in a pop-up store on Trumanís very own Dray Walk. The pop up has been open since Thursday 23rd July and will be keeping its doors open until 2nd September. It will offer people the opportunity to browse items from the brandís new collection for women, bringing the affordable high street prices of H&M but in a more fashion forward way. The incredibly knowledgeable and insanely friendly fun staff have been selected from some of Londonís most reputable H&M stores which ensures their dedication to brand and company.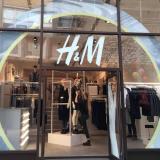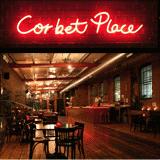 Corbet Place Bar & Lounge
https://www.facebook.com/CorbetPlaceBar
Elys Yard, 15 Hanbury Street | 0207 770 6041

Thursdays - Sundays | Free Entry
*Available for private hire*

Sneakily hidden behind two unassuming wooden doors in a brick wall, this versatile venue has hosted everything from secret gigs and exhibitions to film shoots and of course, some exceptionally riotous parties!

One of the key features of this airy loft-style bar, include a secret back garden, and at the front a sunny outdoor bar and decked terrace complete with picnic benches, which are both hot spots in the summer months. But donít let that distract you from the charming indoor interior decked with brick walls and wooden horned chandeliers which create a truly urban and unique atmosphere.

Corbet Place is currently on the hunt for fresh Events Organisers and Art Collectives to bring some flair and exciting event ideas that are a cut above from the usual raving. If you have an original idea which ideally has an existing following or pulls in a good crowd please feel free to get in touch, we'd love to hear from you!
For more info, bookings and reservations contact Pia Ovalle (pia@trumanbrewery.com)