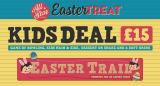 All Star Lanes Easter Treats
http://www.allstarlanes.co.uk
All Star Lanes | 020 7313 8363

Available every day from 6th – 19th April.

Keep those little bunnies entertained this Easter and take advantage of our eggcellent kids deal for just £15 per child. They will receive a main course, dessert, soft drink & a game of bowling for just £15. Whilst hopping around the venue they will have the chance to take part in our Easter treasure hunt activity sheet which will have clues about where there are pins hidden around the venue. If kids complete the treasure hunt they can hand it in at reception to exchange it for an 'Easter treat' on us (Easter hunt is available during the Easter weekend only).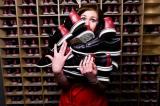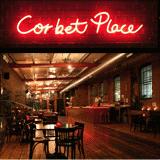 Corbet Place Bar & Lounge
https://www.facebook.com/CorbetPlaceBar
Elys Yard, 15 Hanbury Street | 0207 770 6041

Thursdays - Sundays | Free Entry
*Available for private hire*

Sneakily hidden behind two unassuming wooden doors in a brick wall, this versatile venue has hosted everything from secret gigs and exhibitions to film shoots and of course, some exceptionally riotous parties!

One of the key features of this airy loft-style bar, include a secret back garden, and at the front a sunny outdoor bar and decked terrace complete with picnic benches, which are both hot spots in the summer months. But don't let that distract you from the charming indoor interior decked with brick walls and wooden horned chandeliers which create a truly urban and unique atmosphere.

Corbet Place is currently on the hunt for fresh Events Organisers and Art Collectives to bring some flair and exciting event ideas that are a cut above from the usual raving. If you have an original idea which ideally has an existing following or pulls in a good crowd please feel free to get in touch, we'd love to hear from you!
For more info, bookings and reservations contact Pia Ovalle (pia@trumanbrewery.com)