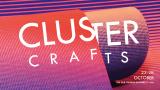 Cluster Crafts
http://www.cluster-london.com
Shop 11 | 07808659141

Tuesday 23rd October
Wednesday 24th October
Thursday 25th October
Friday 26th October
Saturday 27th October
Sunday 28th October
Free Entry


"Light, Colour, Abstraction"

Cluster Craft presents Light, Colour, Abstraction, a contemporary craft exhibition highlighting experimental material application through abstract sculptures and forms. Showcasing works from emerging and established artists, the theme of light, colour and abstraction creates a unified approach between the work and the space. Cluster Craft is a celebration of contemporary craft, the workmanship of materials, and the beauty of concept driven work.

Facebook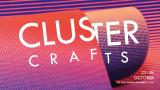 Security: The Old Truman Brewery estate is a secure site with 24 hour security, patrolling SIA accredited guards, and firm security procedures in place. CCTV, alarms, barriers and bollards are in place across the estate and entry may be subject to bag checks.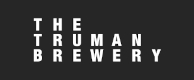 91 Brick Lane, London, E1 6QL 020 7770 6000
estates@trumanbrewery.com | www.trumanbrewery.com