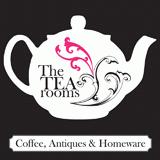 The Tea Rooms
http://www.bricklane-tearooms.co.uk
Next to 146 Brick Lane | 0207 770 6020

Every Saturday 11am - 6pm | Every Sunday 10am - 5pm

Coffee, Antiques & Homeware
It is a quirky and unique space that's been transformed into an Aladdin's cave of furniture, collectables & antiques, plus beautiful & inspiring items for your home from handmade aprons to quilts and cushion covers.

Time Out says 'You're sure to enjoy' and we agree!
- Visit Tea Rooms on Facebook -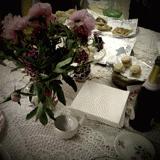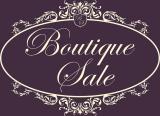 Boutique Sale
www.boutiquesale.co.uk
Dray Walk Gallery

Thursday 4th September | 12pm - 8pm Friday 5th & Saturday 6th | 11am - 7pm Sunday 7th | 11am - 6pm

Designer Sample Sale with top brands up to 80% off: Aminaka Wilmont, Bikkemberg D Squared, Dirty Cartel, Goat, Gore, Glow, Iambeyond, La Fabrique, Lynnja Wang, MBT, Martin Margiela, On Step Ahead, Original 5th St Gym, Oyuna, Pyrus, Vivienne Westwood.