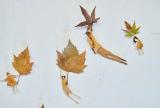 Design & Craft Fair
https://www.instagram.com/designandcraftfair/?hl=en
G4 & G5, Elys Yard, E1 6QR

Saturday 16th December | 11am - 5:30pm
Sunday 17th December | 10am-6pm

Embrace the festivities at our Christmas edition of the Design and Craft Fair on December 16th and 17th at Ely's Yard, E1 6QR. Join us for a celebration of creativity, featuring a diverse array of handcrafted gifts including prints, knits, felt creations, ceramics, illustrations, art, jewellery and so much more. With doors open from 11am to 5:30pm on Saturday and 10am to 6pm on Sunday, you'll find the perfect Christmas gifts that showcase the extraordinary talent of our artisans.